Shared Healing: Women Only Group Therapy
Every year, countless women across the globe, regardless of their age, ethnicity, and cultural backgrounds, fall victim to domestic violence. Domestic violence is a dark reality that leaves its survivors mentally scarred and emotionally exhausted. It's a unique form of torment that instills a sense of fear, helplessness, and isolation, often making women feel like they are alone in their struggle. As a survivor, you may face difficulty navigating daily life, building relationships, or merely existing without the shadow of past trauma haunting you.
Domestic Violence On Women - The Impact
The burden of domestic violence is heavy – a weight that leaves a profound imprint on your mental health and wellbeing. Memories and trauma may creep into your everyday life, disrupting your peace, clouding your thoughts, and leaving you feeling trapped in a cycle of anxiety, guilt, and fear. It's like a tempest in your mind, relentless and overwhelming, making it hard to see a way out.
Navigating Trauma And Building Resilience
Society's lack of understanding may make matters worse. Misconceptions about domestic violence often mean the emotional anguish you're going through remains unseen and unacknowledged, leaving you feeling unheard and invalidated. You may even feel compelled to hide your struggle, further reinforcing the isolation and the belief that you are alone in this.
At Rapid Action Health, we understand. You are never alone.
Our women-only group therapy for domestic violence survivors offers a compassionate, empathetic environment for healing and recovery. We welcome women from all walks of life, of every ethnicity, and from different cultural backgrounds because we understand that domestic violence knows no boundaries.
This therapy group provides a safe, supportive space where you can share your experiences, thoughts, and fears without judgment. It's a place where you can connect with others who have walked a similar path, who can understand your struggles and resonate with your feelings.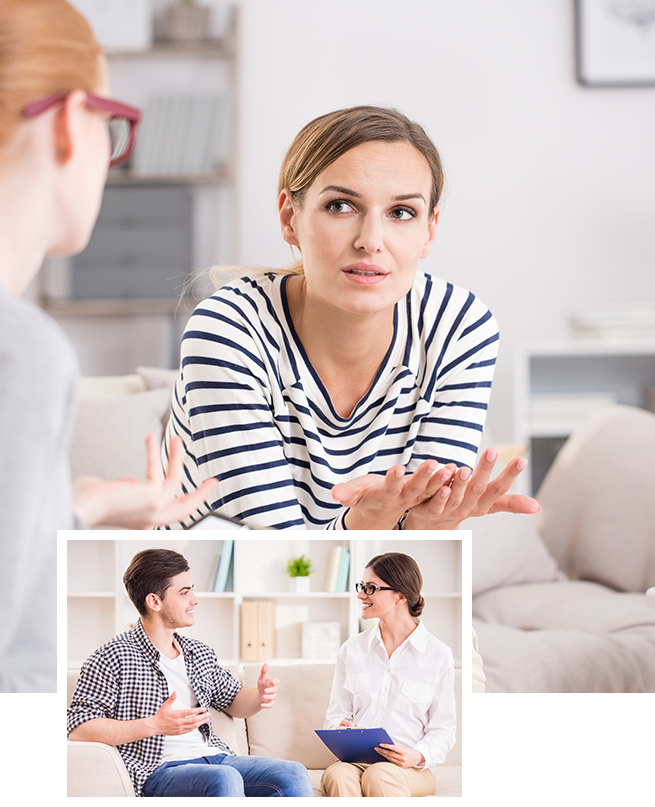 Under the guidance of experienced therapists specializing in trauma and recovery, our group therapy sessions offer a multi-faceted approach to healing. Incorporating evidence-based therapeutic techniques, such as Cognitive Behavioral Therapy (CBT) and Eye Movement Desensitization and Reprocessing (EMDR), we aim to help you navigate your trauma, build resilience, and guide you on your path to recovery.
Furthermore, our therapy sessions celebrate diversity, understanding that each woman's experience is unique and influenced by her cultural and ethnic background. We respect and honor these differences, tailoring our sessions to ensure everyone feels heard, understood, and supported.
Respect For Cultural And Ethnic Backgrounds
Healing is a journey, and it's one you don't have to walk alone. Our Women Only Group Therapy for Domestic Violence Survivors is here to offer hope, support, and a path forward. At Rapid Action Health, we believe in your strength, your resilience, and your ability to reclaim your life after domestic violence. Let us walk with you on your journey to recovery. You are not alone.
Most frequent questions and answers