Unraveling the Complexity of Abusive Behaviour
Are you a man who recognizes that he's caught up in a destructive cycle of controlling or abusive behaviour? The pain and guilt of knowing that your actions are causing harm to your loved ones can weigh heavily, creating an unshakeable burden on your conscience. The truth is, despite your best intentions, it's challenging to break free from this toxic cycle. The feelings of regret, fear, and frustration may make you feel trapped, hindering your path towards self-improvement and change.
This toxic cycle is a problem that is much bigger than just you. It affects your loved ones, leaving lasting scars. The consequences can be grave: broken relationships, irreparable emotional damage, legal implications, and even the risk of losing custody of your children. It feels like you're standing on the edge of a precipice, with the fear of losing everything you hold dear. 
When anger becomes an issue, you may find yourself holding in negative thoughts, taking your negativity out on others.
Addressing Resistance, Our Commitment to Change
The guilt, shame, and stigma surrounding abusive behaviour can be isolating, causing you to hide your struggle from the world. But when you hide, you can't seek the help you need, which only intensifies the feeling of being trapped in this unhealthy cycle.
But what if we told you that there is a way out? A path that leads to transformation and healing? Rapid Action Health has pioneered a groundbreaking Group Therapy Program specifically designed for men like you. Our program aims to help you take ownership of your actions, understand the root causes of your behaviour, and guide you on the path to change.
Our Group provides a safe and non-judgemental space for men
In this nurturing environment, you will not be alone. You will join a group of men who share similar struggles, creating a supportive community to navigate the path of transformation together. Led by experienced and compassionate therapists, our program uses evidence-based therapeutic techniques that are proven to change destructive patterns of behaviour.
Turning Your Concern into Constructive Action
The path to change is not easy, but it is possible. Through our Group Therapy Program, you will learn practical skills to handle your emotions, express yourself non-violently, and cultivate empathy towards your partner. Our ultimate goal is to help you establish healthy, respectful relationships and break free from the cycle of abuse.
Overcoming Anxiety Through Integrated Approaches
At Rapid Action Health, we believe in second chances, in the power of change, and in the strength of the human spirit. It's never too late to rewrite your story, to step out of the shadows of guilt and shame, and to begin a journey towards becoming the best version of yourself.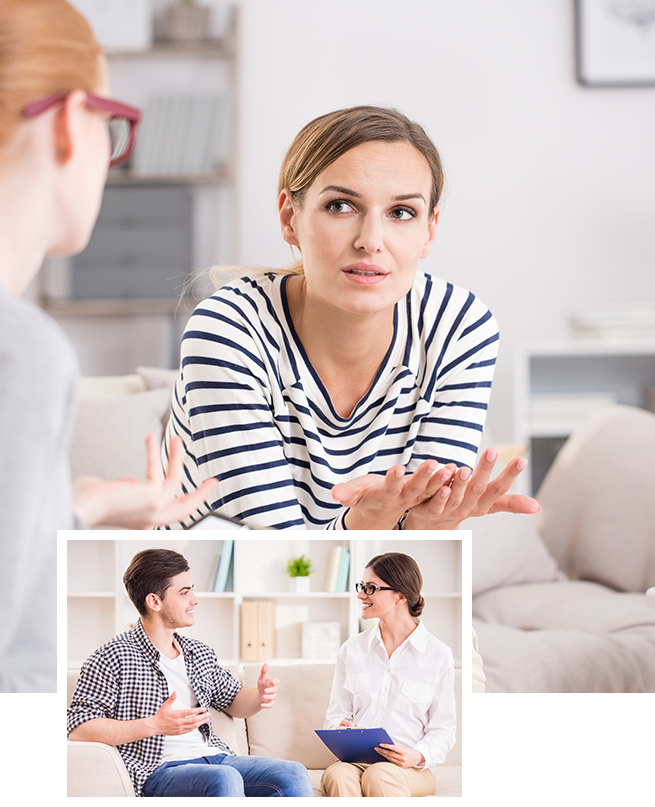 Join us today. Let's embark on this transformation together, and bring about lasting change in your life. The first step may seem daunting, but remember, you are not alone. Together, we can end the cycle of abuse.
Most frequent questions and answers